PurpleCRM exists to enable small businesses to market and sell in a sustainable way! We give businesses leverage through the implementation of strategic, curated technology to enable them to scale.
Our true passion is helping businesses run more efficiently so owners and employees can reclaim time. Time that can be better used to build the business or to spend doing things they love or with people they love.
We have a very long history with both WordPress and Infusionsoft.
We have been building websites since 2002 and have worked with WordPress since the early days.
We also go way back with Infusionsoft (having been brought in to develop the certification content for their partner channel and train their partners). As content management systems came into play, we investigated a number of platforms such Joomla, Drupal and DotNetNuke and left them all behind for WordPress.
We have 17 years of chronological CRM expertise (waaaay more when you stack employee history) and that experience is critical in helping small business. One of the key things we've always done is dig into businesses and do analysis. We understand them. We take those skills and apply them to small business. We understand your business, see how these tools can help you grow in a scalable way.
Early to the Social Web
Being early participants in the Phoenix social media community, we have always created and managed websites for a variety of initiatives. Over the years, we continued to focus more and more on WordPress.
We were:
As we continued to work with customers and businesses that did not have websites, we identified a need for a quick, affordable solution for Arizona small businesses. Our company is based in Arizona and we have been an anchor company and active participant at Gangplank, a collaborative workspace in Chandler. We recently moved our main office back to Old Town Scottsdale where we have lived for many years.
Charity Work
We have raised over $80,000 for local and global charities as part of Twestival, the largest grassroots social media fundraising initiative in the world. We have organized Twestival Phoenix and been part of the global fundraising leaders for all 5 events.
Leadership
Chris Lee
Owner – Chris has been building websites and working in CRM for 17+ years. He loves that the platforms of today make it possible for any business to have an affordable, active, converting website. He loves moving people from brochure websites to active sales funnels.
Email Chris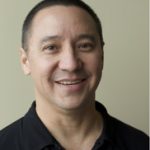 ---
Heather Lee
Owner – Heather manages the business, develops websites with WordPress and works with Infusionsoft. Heather loves finding the stories in businesses and helping them connect with their customers. And she GSD…
Email Heather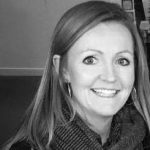 ---
PurpleCRM is a DBA of Customer Systems, Inc.